What's Up Wednesday
Halo+ Smoke, CO, & Weather Alerts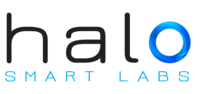 The most comprehensive safety solution for the home.
Safer & Smarter
Combining dedicated sensor technology Halo can quickly detect both fast and slow-burning fires and carbon monoxide in a single device.
No Second Guessing
Halo® lets you know exactly where the danger is. A voice alert will instantly tell you what's wrong, a ring of light illuminates and you'll get an alert on your smartphone.
Smart Logic
Six different sensors work together to help identify real fires while reducing false alarms and giving greater peace of mind.
Weather Alerts
Halo+ is the only smoke alarm to deliver weather and disaster alerts, including tornadoes, floods and hurricanes.
Customizable
Transform your Halo® into an accent light and customize it to suit your mood through the halo app or even control it with your voice through Alexa.
Get Connected
Halo® works equally well by itself or with our ever growing list of smart home platform partners including Lowe's Iris, Samsung SmartThings, Amazon Alexa and others.
Peace of Mind
Get alerts while your away from home using your smartphone from wherever you are.